a few words about us
We love your pet......like we love ours
Welcome to Glamour Pets Grooming & Pet Shop! Glamour Pets specializes in Dog Grooming & Cat Grooming. We are animal lovers who care about your pets. We welcome all breeds and sizes of dogs and cats. We will do our best to give your pet the best grooming experience possible. We will treat you and your pets like family.
We are looking forward to seeing your pet and building a life long bond that keeps them running back in to see us. You can visit us on Facebook, call, or stop by anytime we'll be glad to give you a tour.
what We Do-love your pet
Good grooming will help your dog look and feel his best. Routine grooming sessions also allow us to examine your dog's coat, teeth, eyes, ears, and nails for signs of problems. How often you need to groom your dog depends on his size, breed, and type of coat.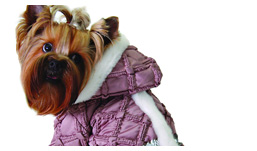 We at Glamour Pets Grooming & Pet Shop want to make your next pet grooming and/or pet purchase both an enjoyable and informative experience. We believe in honesty, compassion, and customer service! We look forward to handling all your pets needs.
our standards
Loving animals
Our commitment to quality care, convenience and loving attention to pets of all shapes and sizes comes from our love for animals. We will treat your pet the same way we would treat our own little pets.
Testimonials
"They are really great here! They groom my mom's dogs and all three of my dogs! If you haven't been here before the place is really nice for a little out of they way pet and grooming store. They treat you and you furry friends just like family!"
Debbie Sloan
"My parents were pleased with Glamour Pets and suggested we drive the extra few miles to take Twinkie & Oreo!"
Tina Flores
"The BEST place to get your pet groomed!."
Jamie Davis